Top 8 Songs That Make Beautiful Lullabies
December 12, 2021
Are you tired of singing the same old lullabies from ages ago? Do you feel you need to find new songs to sing for your kid? Here are the top 8 recommended songs that can make perfect lullabies for your little ones.
8. Who's Gonnna Shoe Your Pretty Little Feet? (Everly Brothers)
This song is a traditional lullaby recorded by the Everly Brothers as featured in the album, "Songs Our Daddy Taught Us." I have listened to a version of it from Billie Joe Armstrong of Green Day and Norah Jones. The vocals on it is beautiful and creates a soothing picture for your baby.
7. All Is Found (Kacey Musgraves)
In case you don't know about this film, Frozen 2 gives depth of why Elsa was born with ice powers. In the beginning of the movie, Anna and Elsa's mother, Queen Iduna, sings a lullaby her own mother taught her about a river known as Ahtohallan, where it reveals the truth about the past. We know Evan Rachel Wood did a fantastic job voicing her. The Kacey Musgraves version paints that same vision of the film and can be heard in the end credits. Such ambient sounds could put your child in bed.
6. Moon River (Audrey Hepburn)
Audrey Hepburn is known for movies such as "Roman Holiday," "Sabrina," and the 1961 classic "Breakfast At Tiffany's." One scene in the film is where Paul "Fred" Varjak (George Peppard) discovers Holly Golightly (Hepburn) singing the song, accompanying herself on the guitar while sitting on the fire escape outside their apartments. It's a song of longing and restlessness. It's speaks to a love of the journey rather than the destination. Like Huckleberry Finn sailing down the river except Moon River is the river of life and leads up to the stars. It is indeed a beautiful song for the film.
5. Moon Song (beabadoobee and Oscar Lang)
Originally by Karen O, this version is really nice. Performed by O during the film's end credits, the song was also performed by the film's main characters, Samantha (Scarlett Johansson) and Theodore (Joaquin Phoenix). The duet gives a dreamy vibe as if you're lying in the grass while looking at the stars.
4. Safe and Sound (Taylor Swift)
I'm pretty sure we have all read and watched the Hunger Games in 2012. This song is featured in the soundtrack album "Songs From District 12." Swift provides a soothing tone throughout the song. Your kid can fall asleep in a minute.
3. Rest Your Eyes (Goody Grace)
With a sweet sound of the guitar and Goody Grace's relaxing vocals, the lyrics brings listeners as if to say there's going to be a better tomorrow, close your eyes to sleep, and you'll be okay.
2. Skyway (The Replacements)
Minnesota has produced some legendary musicians. Bob Dylan was born and grew up there, while Prince turned it into the funkiest state in the union. But it took The Replacements and songwriter Paul Westerberg to turn a feature unique to the state, in this case the Minneapolis Skyway System, into an unforgettably affecting track. "Skyway," found on the band's 1987 album Pleased To Meet Me, uses the city's raised, building-connecting walkways as a metaphor for unrequited love. Featuring a delicate melody and subtle instrumental backing, the song tells the story of a guy who's down on his luck and rides the subway to maneuver through his dreary existence. Meanwhile, the object of his affection passes by him high above on the skyway as he watches and falls deeper in love. Now Westerberg's vocals and his humming is sweet and gentle that your baby will be asleep in no time. There are times where acoustic punk songs can create such relaxing images.
1. Ordinary World (Green Day)
The punk gods are best known for classics such as "Basket Case" and "American Idiot." But this beautiful acoustic ballad from their 12th album, "Revolution Radio," takes the cake. It is also featured at the film of the same name. What's the movie about, people may ask. Well, the film is about a punk named Perry Miller (played by none other than Billie Joe Armstrong) facing his forties who throws a lavish birthday party at a hotel suite where he meets his ex girlfriend and old band members of his old band that is on a temporary hiatus. Armstrong's voice creates a calming effect on the listener. I always close my eyes and fall asleep to his voice. I'm sure your baby will fall asleep to this ballad.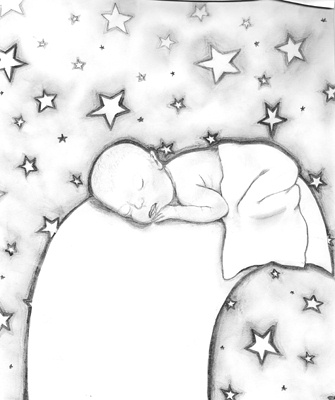 © Julie H., Findlay, OH