Water For Sudan
November 6, 2011
The sun beats down ruthlessly on the scorching hot, bone dry ground of Southern Sudan as the little girl- no older than nine- plods along, her tongue and throat so parched they're numb. She has been sent to collect her family's daily supply of water- a task that she and many other young girls her age must do each and every single day. For without water in Sudan, the consequence is a painful, elongated death by dehydration.

That's why Water for Sudan was created. Water for Sudan is a nonprofit organization started by a native Southern Sudan denizen, Salva Dut, who saw the suffering caused by filthy drinking water. Water for Sudan ensures that every Southern Sudan resident has suitable water to drink.

Sudan is a marshy country located in Northeast Africa, and has a blistering hot climate because of its location- in fact, temperatures there rarely drop below 70°F. The geography of Southern Sudan consists of vast plains and endless deserts, and this harsh landscape- paired with the searing climate- accounts for only one of the reasons why having safe drinking water is essential in this country; it only takes a few hours to become dehydrated and suffer an excruciating death in this land. The heat also makes it difficult for people who are suffering waterborne diseases to reach distant medical clinics for the same reason, and it can- in some cases- increase that deadliness of the disease. Imagine having a case of bloody diarrhea in the smoldering desert while having to constantly keep walking onwards towards help. Such conditions would certainly be fatal for anyone attempting such a journey.

As if the heat were not devastating enough, the water that the people of Southern Sudan are forced to drink is disgusting. It is opaque because of mud and other waste that has been dumped into the water sources- waste such as dead animals, human waste, and animal waste. Such contaminants bring a slew of diseases to those who ingest it, such as bloody diarrhea, dysentery, and parasites including hookworms, tapeworms, and guinea worms. Imagine how it would feel for the bodies of several long tapeworms slithering through your intestines, hungrily devouring the food you eat and consuming you alive, or your dear children who have suffered so much from dysentery that they appear to be living skeletons more dead than alive, and dying still, suffering from severe abdominal cramps, unable to retain anything they eat, and to die an exhausting, drawn-out death unless professional help and clean water can be obtained. All of these horrible scenarios are simply the result of not having clean water.

Water for Sudan prevents those diseases and ensures that every single person living in Sudan gets the clean drinking water they deserve. Life is already difficult in Sudan for numerous reasons; the heat, landscape, and war are bad enough and have created enough for the people living there. Bringing clean water to the country can only be the messenger of good things; the Sudanese people will be able to live comfortably and happily.

But they need your help, too. Water for Sudan is a nonprofit organization, so it relies heavily on the support of businesses, churches, people, and schools for money with which to install the much needed water filters in Southern Sudan to bring relief to the people there. Without your assistance, the people of Sudan will continue to suffer and die horrifying deaths because of a lack of clean water. Every cent counts when it comes to giving people the bare necessities of life, and Water for Sudan uses each and every donation to create a happier, healthier, brighter life for the people of Sudan.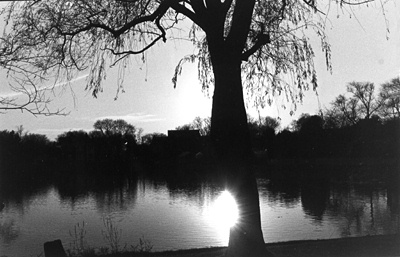 © Chuck K., Marblehead, MA