A Helping Hand
August 27, 2009
In an economic crisis, low-income families face many struggles. Many have very little money to pay rent, gasoline, bus fare or even school supplies for children. In a bad economy, families cannot spend money on much of anything. They have to save up what they got. In hard times like these, people need a hand where they can ask for help.

On Friday, August 21, 2009, the World Vision Storehouse, in Commerce, CA, gave a helping hand to more than 1,000 low-income families. Families from across Southern California came to "The Children's Store", where children were given a backpack full of school supplies such as folders, notebooks, reading books, pencils, pens, crayons and coloring books. They even gave away clothes, digital cameras and scooters for the kids.

Many parents were already worrying about sending their kids with old to very few school supplies. This giveaway not only brought a relief to their budget,but happiness to children who are now confident to go back to school ready to learn!

While I was there, I observed many children getting out of the storehouse with a gigantic smile. Many of them said, "Wow,look what I got!" and "Mommy,look!". Many of them exited the storehouse already using their brand new scooter.

I personally know that these kids, as well as parents, thank World Vision very much, knowing that during these tough times, they didn't have the sufficient money to spend money on expensive items like digital cameras and scooters.

Just like many families witnessed that day, we all need a helping hand at some point of our lives. Whether it is advice on personal problems, or money loans, or a shelter, everyone needs that hand.

World Vision's generosity once again fulfilled their vision, helping families strive for a better life, helping families that face many obstacles and struggles in their lives.

World Vision, Thank you, for being there when families need you the most.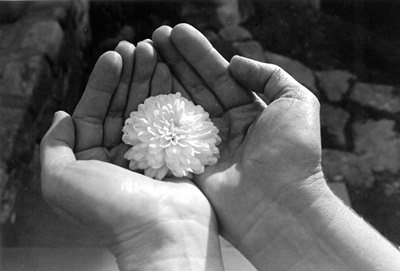 © Beth S., Marblehead, MA